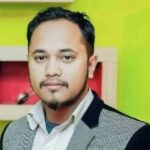 Sujan Nepali
• Accountable to women and girls: In our program, we prioritize being accountable to the needs, concerns, and experiences of women and girls affected by gender-based violence through OCMC, Safe house, community based service providers using service satisfactory format feedback mechanism.
based in gender power analysis: community based service providers are mostly female to implement the interventional program.
Inclusive and intersectional: we adopt an inclusive and intersectional approach, ensuring that our interventions address the diverse needs and experiences of all women and girls.
Prioritizing the safety of women and girls: This includes providing accessible and survivor-centered support services, referral mechanism and protective environment for the safety of women and girls.
Starting with ourselves: We undergo regular training on gender equality, power dynamics, safe care and trauma-informed approaches to ensure our own practices align with the principles we advocate for. By continuously learning and improving, we aim to be effective allies and advocates in the fight against gender-based violence.