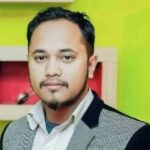 Sujan Nepali
In my community, the most salient risk factors and triggers are similar to what Mercy experienced in her life. However, there are some notable differences. One key difference is that nowadays, education is provided equally to both sons and daughters in our community. This shift towards gender equality in education can serve as a protective factor, empowering women and girls with knowledge and skills to advocate for their rights and make informed decisions.
Another difference is that the traditional practice of solely attributing a married woman's responsibility to keeping her husband happy is not prevalent in our community. Instead, there is a growing recognition that marital responsibilities should be shared between partners, promoting healthier dynamics and reducing the risk of gender-based violence.
It is important to note that while these factors and triggers differ in my community compared to Mercy's situation, there may still be additional factors and triggers specific to our community that need to be addressed. By understanding these nuances, we can tailor our violence prevention efforts to effectively respond to the unique challenges and promote a safer environment for everyone.