12 October 2021 at 9:37 am
#6280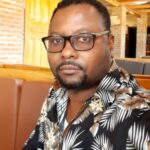 Atusaye Nyondo
Participant
Accountable to women and girls: Our intervention packages strengthened formal and informal justice services to ensure that they are accessible, responsive and accountable to women and children's needs. The programme attained this by working with Women's Rights Organisations (WROs) who implemented Survivor Support Fund (SSF) initiative; an innovative and unique intervention which supported survivors to gain and access support.
Based in a gender-power analysis: The adaptation of programme activities were informed by the programme's Gender Inclusion Power and Politics (GIPP) analysis.
Inclusive and intersectional: The programme considered that the experiences of women and girls differ depending on many factors including disability. Therefore, we actively considered intersectionality and identified opportunities to work with the most marginalised. The program approach we used (Problem Driven Iterative Adaptation (PDIA)) allowed us to tailor our activities to respond to the unique, real and changing needs of the target groups.
Prioritising the safety of women and girls: We empowered girls and women across their lifecycles by expanding their choices, improving the services available to them, and enabling them to decide themselves how to engage with support services.
Starting with ourselves: As a programme team and our Implementing Partners (IPs) we continuously reflected on our own attitudes and beliefs around gender, power, privilege, and violence and how this impacted our work. We used our power positively by influencing others to use to unlearn harmful masculinities including negative attitudes, beliefs and social norms.