who We Are
The Prevention Collaborative is a global network of practitioners, activists, and researchers working to better equip ourselves and others with the vision and skills to end violence against women and their children. Through training, mentoring, and advisory services, we equip actors to shift norms, empower individuals, mobilise communities, and transform the social and structural factors that underpin violence.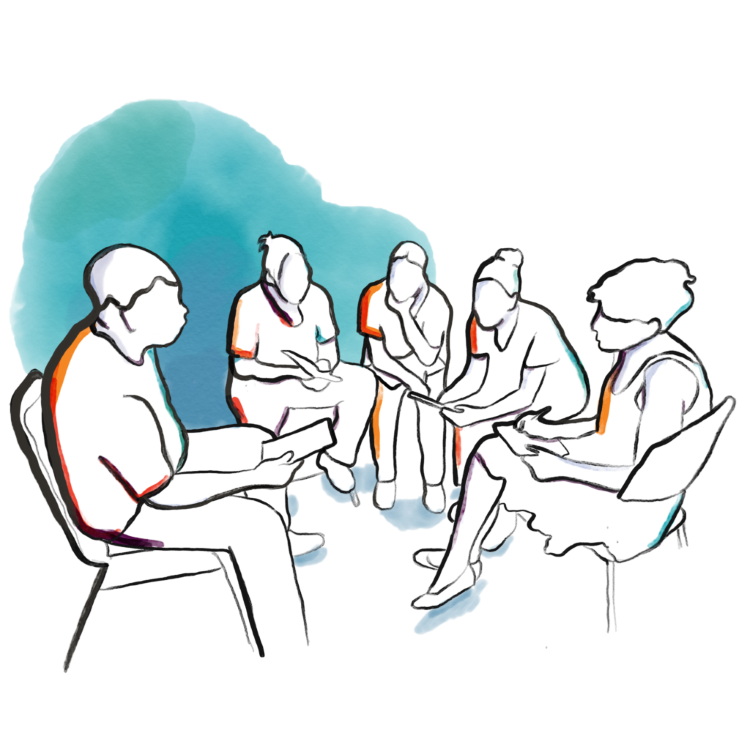 Ritha Nyiratunga
Ritha has over 10 years of experience working as a practitioner in violence against women and girls prevention. She is skilled in programming for violence prevention, focusing on working with couples and engaging men and boys for violence prevention. She has played an active role in designing and implementing the Indashyikirwa programme, which has been proven to reduce violence among intimate partners in Rwanda. Learn more about Ritha here.
Dominique Maidment
Dominique specialises in preventing violence against women and girls, with over a decade of experience working with grassroots organisations, international NGOs, and United Nations agencies. Her work emphasises capacity development, local ownership, and sustainability of initiatives while ensuring that violence prevention interventions are aligned with best practices and centre the safety and voices of women and girls. Learn more about Dominique here.
Lina Digolo
Lina is a paediatrician and clinical epidemiologist with over 12 years of experience in health system strengthening, research, policy, and service delivery. She has provided technical advice on designing and implementing projects to ministries of health and local organisations in various African countries. Lina is passionate about fighting for gender equality and addressing social injustice. She dreams of seeing a world where women and children are safe, healthy, and happy. Learn more about Lina
here
.
Service: We aim to serve the wider feminist and anti-violence community.
Generosity: We are generous in spirit and respectful as collaborators and co-learners.
Agility: We strive to remain agile, responsive, and open.
Collaboration: We believe power should be shared, and success is a collective effort.
Creativity: We are vibrant and self-reflective, infusing our work with creativity and optimism.
frequently asked Questions
Are all the courses free?
Yes, all the courses are free. All you have to do is sign up and log in to apply for an open course.
How long do I need to complete a course?
All the courses have varied durations. An average time of four to six hours is what you need for our self-paced courses, and you need about three hours per week over six to eight weeks for facilitated courses. Please check the duration of your course on the course page.
Will I be issued a certificate after completing a course?
Yes. Upon completing a course and fulfilling other requirements, you will be issued a certificate, including submitting assignments and quizzes.
Can I still take a course if I am unfamiliar with violence prevention programming?
Can I take a course if I am not affiliated with any organisation or collective?
Our courses are open for everyone to apply but are designed specifically to support people working in the fields of violence against women/violence against children (VAW/VAC). While the self-paced courses have no selection criteria, for the facilitated courses, we prioritise candidates who are embedded in organisations or collectives working in the fields of VAW/VAC.
What does 'facilitated course' mean?
Facilitated courses are synchronous courses in which selected participants are part of a learning cohort. In a facilitated course, learners meet regularly through live sessions with the course facilitators within the course duration. Live sessions are held via Zoom. These regular meetings allow learners to familiarise themselves with the course content and ask questions while the course facilitators foster the discussion, take steps to enhance the experience for the learners, and give suggestions. Head to our 'Upcoming Courses' page to see details of our next facilitated course.
What does 'self-paced course' mean?
A self-paced course allows learners to start and complete it on their own time within the course duration. Learners can also engage with course facilitators through live sessions and discussion forums.
Is financial aid available?
We do not offer financial support for any of the courses. All the courses are free and do not require any financial commitment.
What if I need help with using the Learning Lab?